Garment Packaging Accessories
CIRCULE® COMPOSTABLE PACKAGING ACCESSORIES. CIRCULAR PACKAGING, MADE EASY.
Circule® garment packaging accessories are the perfect fit for brands focused on the principles of the circular economy, circularity, sustainability, and zero-waste. Our biobased and 100% compostable formulations replace conventional plastics in your packaging and help you meet your sustainability and circularity goals!
Circule® biobased and compostable accessories make it easy to make your brand's packaging circular from start to finish. Replace hangers, collar stays, buttons, and more with Circule® accessories and reduce your carbon footprint.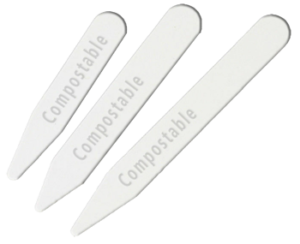 All Circule® products are certified compostable by the Biodegradable Products Institute (BPI) and TÜV Austria.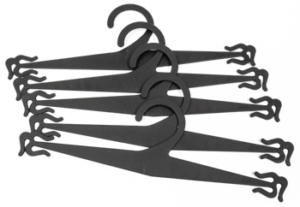 Circule® products perform the same as accessories made from traditional plastics, but are made from sustainable, biobased feedstocks and are fully compostable.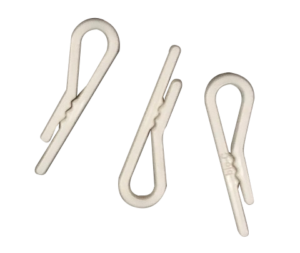 Biobased and Compostable Packaging Accessories
Take the next step in circular packaging by replacing hangers, collar stays, buttons, and more with Circule® packaging accessories.

Circule® Packaging Accessories
At Circule®, our garment packaging accessories make it easy for clients to focus on their sustainability goals. If you need additional accessories, our team can design a custom solution just for you. Contact us to learn more.
  All of our accessories are certified compostable.
Sustainable Packaging.

Let's Talk About It.
OUR TEAM IS HERE TO ENSURE YOUR SUCCESS!