The Dangers of Oxo-Degradable Plastics
DEGRADABLE PLASTICS DO NOT BIODEGRADE
Due to lack of enforcement, and the pace at which the bioplastics industry is growing, you may encounter into products misleadingly marketed as compostable or biodegradable.
In both film extrusion and injection molding applications, there are additive technologies where bio-additives (such as starch) are added to traditional plastic (such as PP, PE, PS, etc.) and falsely marketed as compostable and biodegradable. These oxo-degradable products are often more damaging to the environment than traditional plastic!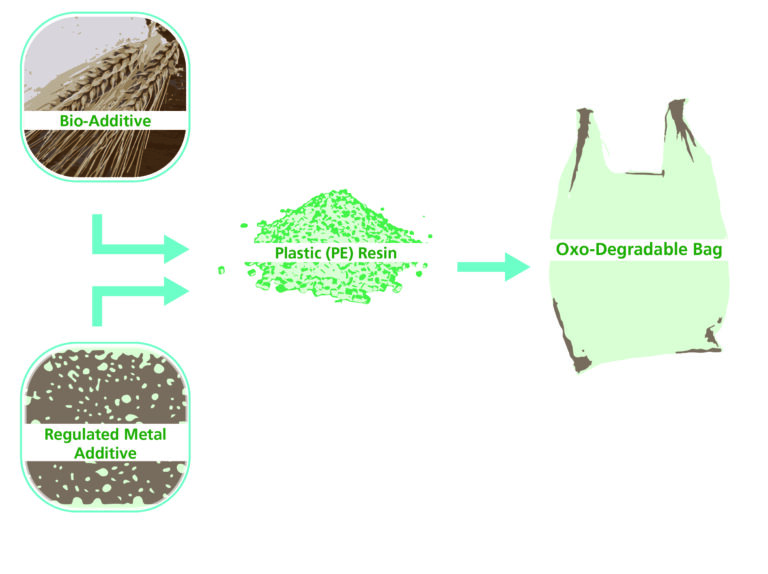 MISLEADING MARKETING OF NON-COMPOSTABLE PRODUCTS.
"Oxo"-degradable, "oxo"-biodegradable, etc. Bio-additives, such as starch added to polyethylene (PE). Oxo-film is often falsely marketed as being biodegradable when it is only degradable.
What happens when oxo-degradable plastics enter the environment?
Because oxo-degradable plastics are only degradable – not biodegradable or certified compostable –after the bio-additives have broken down traditional plastics remain. Even if the small pieces are microscopic, the plastic still exists and can easily enter the environment. There are absolutely no benefits from using oxo-degradable plastics!
ALWAYS LOOK FOR THE BPI LOGO WHEN CHOOSING A COMPOSTABLE PRODUCT.
The BPI label, issued by the Biodegradable Products Institute (BPI), provides an independent certification program for products that meet all requirements of the ASTM D6400 standard.
Uses independent approved labs and reviewers
Not based upon manufacturers' claims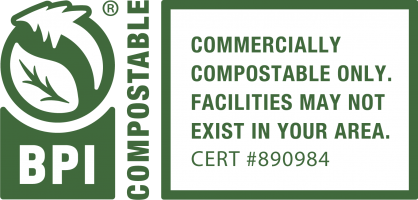 Sustainable Packaging.

Think Circule®.
OUR TEAM IS HERE TO ENSURE YOUR SUCCESS!